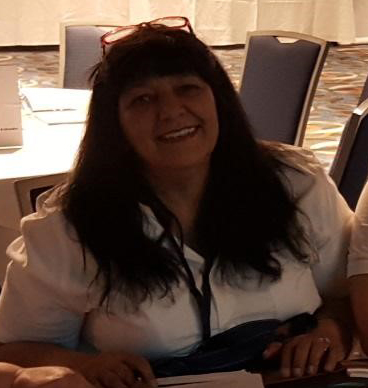 Cindy has lived in Mexico, NY since 1982 and is married with one daughter. She graduated from OCC in 1988 and obtained her RHIT in 1989.
Starting her career in the Mental Health field and moved to Acute Care, Consulting in Outpatient Clinical Setting then onto Long Term Care and is currently working as the HIM Director and Privacy/Security Officer for the past nine years at James Square Health and Rehab Centre in Syracuse, NY.
Cindy is a past President of CNYHIMA, past Communications Director and CNYHIMA Leadership Award winner with Jeffery Youngs in 2016. She is the past Chair of the NYHIMA LTC Section. She currently is the NYHIMA Membership Chair and NYHIMA LTC Newsletter Editor.
Cindy is also a Clinical Supervisor for students who come from OCC, SUNY Poly Tech and Alfred. She enjoys working with students.
She is our CNYHIMA LTC Chair and works with all CNYHIMA members closely who work in skilled nursing facilities.
She enjoys time with her family and friends, gardening, her family pets and taking mini trips to the Casino/sometimes bringing her CNYHIMA friends along and working in the LTC setting.